HVAC Education
Learn More about Our St. Louis Heating & AC Products & Services
At Dunn Plumbing, Heating & Air Conditioning, LLC, we believe in providing our customers with the information and education they need to make informed decisions. To that end, we've provided some helpful information about HVAC products, energy efficiency, and options here for you to browse. Need some HVAC background before you get started? Click here to learn more common HVAC terms in our HVAC glossary.
Furnaces
There are a number of different furnace options available, including:
Natural gas
Propane
Electric
Oil
Gas furnaces are a great option; they are one of the more environmentally friendlyheating systems available. We will illustrate a simplified approach to understanding what types of furnaces are available on the market.
There are two main categories of gas furnaces:
80% efficient gas furnaces: As the name implies, these furnaces utilize 80% of the energy in the gas to heat the home; the other 20% goes out the flue. These furnaces have been around for decades and are reliable under a varying degree of conditions if installed correctly.
90% plus efficient gas furnaces: These furnaces are the ultimate in energy savings, ranging from 90% to 98% efficiency. They capture the heat that would normally travel out of the home through the flue. In addition, they bring in outside air for combustion, thus keeping the dwelling at a neutral pressure (lowers outside air infiltration rate). These furnaces have been around for decades, as well, and are also reliable under a varying degree of conditions if installed correctly.
Variable Speed Blower Option
This type of fan offers the ultimate in comfort and efficiency. Variable speed blowers are programmed to always blow the correct amount of air across the A/C and furnace; consequently, they effectively maintain comfort, efficiency, and system durability.
Two-Stage Heating
This is basically a two-speed furnace. The gas heating part of the furnace initially kicks on in first speed (stage) then, if necessary to settle the thermostat temperature, after a predetermined amount of run-time, the furnace will kick into second speed. This is like getting two furnaces in one. Not only does the furnace get a chance to warm up, but it also keeps you more comfortable by eliminating cold spots within the home.
Air Conditioners
When researching residential air conditioner types, keep in mind the most costly parts of the system are typically the compressor and the condenser coil. Therefore, it is best to purchase a new air conditioner type that places emphasis on the quality of those two costly components. Many air conditioning manufacturers share common third-party branded parts, including but not limited to compressors, fan motors, and electrical controls.
Trane air conditioners have remained the most unique in comparison to other manufacturers and, still, Trane continues to lead in reliability and comfort. Trane has led the way with aluminum coil technology and Climatuff compressor technology, including variable speed that is superior to any other manufacturer and not found in any other AC manufacturer. Trane is known by industry experts and homeowners alike to be the most reliable and comfortable. Other manufacturers have tried to copy Trane's technology to no avail. It is widely known that Trane is the best value—just ask around and see!
Variable Speed Ultimate Efficiency Air Conditioner
These nifty air conditioners deliver a variable amount of cool air, courtesy of a variable speed compressor and fan. This is the air conditioner for ultimate comfort, energy savings, and quietness. Hot spots within the home disappear when this unit is dialed in by a qualified company. Just set the thermostat and forget it—the air conditioner will regulate cool air delivery and humidity removal depending on how much the home needs. Variable speed air conditioners are like a bunch of air conditioners in an array of sizes to fit your home's ever-changing needs.
Two-Stage High Efficiency Air Conditioner
The two-stage air conditioner offers a healthy amount of energy savings, comfort, and quietness. Owners of such air conditioners often experience a number of benefits, including the removal of hot spots and reduced humidity. Essentially, the equivalent of getting two air conditioners in one, these systems deliver a perfect climate under a wider variance of conditions.
Single-Stage High Efficiency Air Conditioner
These types of air conditioners have a single stage compressor, yet are still fairly efficient in comparison to basic air conditioners. These often use scroll compressor types, which typically have long warranties. In addition, the decibel ratings are usually lower than base model units while providing comparable comfort levels.
Single-Stage Base-Efficiency Air Conditioner
Usually operating around 13 SEER, these air conditioners are entry level. Warranties are often less and compressor technology may be inferior to higher-efficiency models. It is also important to pay attention to the decibel rating of the unit, as it may be higher than is desirable for comfort.
Ductless Mini-Split AC
These systems are ideal for dwellings that don't allow for ductwork. The cooling portion (evaporator and fan) of the unit is hung on an inside wall and then connected to the outside AC condenser unit. The system uses a remote portable thermostat to operate the temperature and fan. They can be purchased in options ranging from basic to high efficiency.
Duel Fuel or Hybrid Systems
Hybrid heating and cooling systems offer the ultimate in comfort and energy savings. Our selection of the most reliable products and most advanced installation practices ensures your system will deliver not only a healthier environment but also a healthy return on investment. Many people are taking money out of the stock market to invest in one of these systems as they are giving a healthier return than many alternative investments.
Why is a hybrid system a solid choice for your home or business?
We use the strongest equipment—the Trane Heat Pump and Furnace
These systems have high-grade installation materials
We follow ACCA and NCI installation procedures
Our NATE and NCI certified technicians perform the installations
We deliver and guarantee the rated efficiency of the system through a unique verification process
Other benefits of these systems include:
The heat from the heat pump side of a hybrid system is often called soft-heat or mellow heat because it is delivered at a temperature that enables an even comfortable feeling throughout the home.
These systems have a tendency to dry out the air less than conventional heating systems.
Features on thermostats help maximize comfort from the hybrid system.
How do hybrid systems help maximize energy savings?
Manufacturer-rated efficiency of the system is guaranteed through an exclusive Dunn Plumbing, Heating & Air Conditioning, LLC Efficiency verification process
The system is accurately matched to the heating and cooling needs of the home, ensuring the system operates efficiently, like a car on the highway rather than in the city
The system is controlled by state-of-the-art thermostat technology that squeezes every last drop of energy from the fuels you buy to power the system
The system simply moves heat from outside to inside better than any other hybrid system available
Insulation
We are certified in sealing the entire envelope of a home. No matter what type of insulation or where your home needs insulation, we have the products and installation methods ready to solve your problem.
Infiltration is a huge problem for many homes, as many modern construction methods are not very effective in creating a sealed envelope. Heating and cooling contractors know the heat transfer of the home better than anyone and are, therefore, more qualified to show you which areas lose or gain the most energy; consequently, we can show you where your money is best spent in energy improvements.
Ductwork
Typically, in the heating and cooling trade, ductwork fabrication by human hands is a lost art—but not at Dunn Plumbing, Heating & Air Conditioning, LLC. Our installers have the ability to fabricate whatever duct you may need for your home. We have a full sheet metal shop with the most sophisticated metal bending and cutting tools. In addition to fabricating quality ductwork, we utilize the most advanced ductwork design methods to ensure your ductwork is the correct size to handle the amount of air needed for each room. We don't simply use rule-of-thumb methods to design the ductwork; we map out each individual ductwork bend and pathway to ensure we are correct 100% of the time. This adds up to efficiency and comfort for your peace of mind.
Electric Furnace/Air Handler
An air handler or electric furnace is an economical way to get heating and cooling into a home. They also pair well with heat pumps. They come with variable speed and conventional blower motors and generally enable a high SEER and HSPF when paired with an air-conditioner or heat pump. Trane's new Hyperion Air Handlers won awards for their state-of-the-art technology. In addition, the aluminum coils are time-tested to withstand Freon leaks. It's hard to lose when selecting Trane equipment.
Geothermal
No, we're not talking about building a house near a geyser or anything—we're talking about pulling heat from the ground to the inside of your home via a ground-source heat pump. Undoubtedly, this is one of the best options for heating your home but only if installed correctly at the right price, of course. Call us to discuss which option best fits your needs. And, of course, we will tell you if geothermal isn't the best option for your situation, as, sometimes, an air source heat pump gives a better return on investment.
Germicidal Lights
These nifty little devices are implanted in your ductwork, usually over the air conditioner coil to prevent mold buildup or next to the filter to kill microbes. The idea is that fungi can't grow in UV light so these devices fill the area full of exactly that—UV light
Heat Pump
Heat pumps are surely one of the greatest inventions for heating a home. Not only are they one of the most efficient options for heating the home, but heat pumps are also just as comfortable as gas furnaces if they are installed correctly. In addition, the return on investment for these heating devices is quick and profitable.
Heat pumps tend to have a stigma, and it isn't accurate. They have a history of being installed incorrectly, so many heat pump owners were and are unhappy. Today, contractors are better educated and prepared to install them, and the heat pumps themselves are designed with better technology and heating capabilities. Never be afraid to put in a heat pump if the installer has a history of happy customers.
There are three general models of heat pumps, listed further below. Among these three basic types of air-conditioners is the option to go with new refrigerant, R410a, or old refrigerant, R22. We suggest the new refrigerant for environmental and economic reasons.
Important note: Each manufacturer has their own mix of ingredients in relation to compressor type, coil type, controls, etc. Trane has aluminum coil technology and Climatuff compressor technology that is superior to any other manufacturer—and proven problem-free for over 30 years. Other manufacturers have tried to copy Trane's coils but were unable to do so effectively.
Two-Stage High-Efficiency Heat Pump
For those seeking the ultimate in energy savings and comfort, two-stage heat pumps are at the top. Common experiences from owners of such air conditioners are that they eliminate cold spots, no matter the temperature outside. Essentially the equivalent of getting two heat pumps in one, they deliver a perfect climate under a wider variance of outside conditions.
Single-Stage Mid- to High-Efficiency Heat Pump
These types of heat pumps deliver close to the efficiency of two-speed air heat pumps yet lack the ability for the compressor to operate at two speeds. Compressor types are often scroll. Decibel ratings are usually lower than base model units.
Single-Stage Base-Efficiency Heat Pump
Usually operating around 13 SEER, these heat pumps are entry level. Warranties are often less and compressor technology may be inferior to higher efficiency models. It is also important to pay attention to the decibel rating of the unit, as it may be higher than is desirable for comfort.
Humidifier
Humidity control is always a battle in the St Louis area—in the winter, there's not enough and in the summer, there's too much. For now, we will focus on adding humidity in the winter.
We have great humidifiers that have the ability to satisfy any home comfort need in the winter: steam humidifiers, power humidifiers, and bypass humidifiers. Each home has different humidity, so where a bypass humidifier may work for one home, a steam humidifier is needed for the next. We often encounter prospective customers calling us saying, XYZ heating and cooling says we must have a power humidifier to humidify our home (more expensive option).
In reality, there are multiple options for humidification for your home. We can only assume one option was given because XYZ heating and cooling will make more money. This is a disservice to the customer. The professionals at Dunn Plumbing, Heating & Air Conditioning, LLC are trained to identify multiple options for your humidification needs.
What is the optimum humidity level?
A humidity level somewhere between 35% and 55% is ideal, depending on the season. Too little or too much humidity and dangerous things can start growing in your home. Above 60% humidity means a fungi and mold paradise now exists in your home, amongst other potentially harmful things. Humidity below 35% humidity means your indoor environment is approaching the dryness of a desert—this can be detrimental to your health during a time of year when a strong immune system is needed to battle the many illnesses running rampant.
Do humidifiers grow mold?
If they are installed correctly, the likelihood of mold growing is extremely slim. The bypass and power-type humidifiers require the use of a pad that water drips across. If the humidifier was not level and the pad collected water then, yes, it is possible that mold could grow in the system; however, this is unlikely because you are now conscious of the situation and would not allow for the humidifier to be out of level.
Steam humidifiers are the ultimate option for humidification. They do not have a pad that could possibly grow mold. They simply turn water into steam and the blower in your furnace blows that steam into your home. In the old days, steam humidifiers were easily disrupted by hard water and would fault. Nowadays, manufacturers have developed steam humidifiers that "love" hard water. We have ample experience with all humidification options.
Solar
We now have the capacity to run your entire home or just your air conditioner off solar energy. In some instances, you may be able to produce enough energy to get paid by the energy company because the extra energy is pushed back into the grid. Contact us to find out more information.
In solar energy, there are two major types of collection cells: photovoltaic and borosilicate. Photovoltaic type cells are used to produce electricity. Borosilicate glass pipes are used to simply transfer heat from the sun. Both options are effective, but borosilicate type solar collection is far more efficient at about an 80% conversion rate. Photovoltaic type cells are approximately 20% efficient at converting the sun rays to energy. Depending on your needs, one or the other may be more applicable.
We are capable of installing many different types of heating and cooling options. If solar isn't the best option for your home, we will let you know. Often, with newer technologies, companies will push the product regardless of whether it is the best option for a home. Not at Dunn Plumbing, Heating & Air Conditioning, LLC. We suggest only the best fit for your needs.
Tankless Water Heaters
Yes, that's right, you don't need a large storage tank to store heated water. A tankless system heats the water only when needed, saving you tons of money. Did we also mention it is an endless stream of hot water? You can take a shower and not have to worry about the cold water.
Worried your kids might use too much hot water and override your energy saving? We can put a timer on the system to stop excessive water usage. Tankless water heaters truly are one of the most economical options for heating water.
Thermostats
There are many options in thermostats, with two major distinctions being programmable or non-programmable. Thermostats not only control when the system turns on and off but now are better at controlling the system for maximum efficiency, comfort, or a combination of the two.
For hard-to-install jobs, there are wireless options with remote sensors to help condition those rooms that never seem to get comfortable. Some thermostats can be controlled from your smart phone. Yes, this technology exists and it is a great option for controlling not only the temperature of the home but the cash flowing into your pocket. Always be sure the system is turned up or down to maximize your energy savings.
In addition to smart phone control, new thermostats have energy usage monitors. Once again, this is a great option for detecting where money in energy savings can be absorbed. The energy usage monitors can also be useful in flagging a potential energy usage problem with the heating and cooling system.
Air Ventilation
Does your home have stale, dirty air? Many homes are built so tight they become a cesspool of unfiltered, unchanged air, leading to an unhealthy environment for the inhabitants. Many homes need an energy recovery ventilation (ERV) systems—a mechanical device that brings in fresh outside air to indoor areas. In the process, stale indoor air is piped outside and an energy exchange (heat transfer) between incoming and outgoing air takes place in order to minimize energy loss. The ultimate in home ventilation can be added to existing systems.
Bathroom/Kitchen Vents
Many bathrooms and kitchens are improperly vented, leaving excess humidity or fire hazards in the home. We can calculate the ventilation requirements of your home with a specialized software program and then suggest what should be done to eliminate any hazards. Call anytime to schedule an analysis.
Zoning
In the case of two-story homes and/or larger homes, zoning is the only way to keep an even level of comfort throughout the home. In addition to adding comfort, zoning adds the ability to be more efficient and save money.
When nobody is in a certain zone, why not decrease the climate control? With our zoning systems, customers get a remote control to carry with them and turn up or down the temperature as they see fit.
Zoning can turn disastrous if not installed correctly. Call us anytime for pointers on how to avoid a disastrous installation.
To learn more, or to schedule an appointment for plumbing, heating, or air conditioning in St. Louis or the nearby areas, contact Dunn Plumbing, Heating & Air Conditioning, LLC at (314) 476-9606.

Customers Love Us
See What They Had to Say
- A Satisfied Customer

- A Satisfied Customer

- Juan G.

- Elaine S.

- Paul W.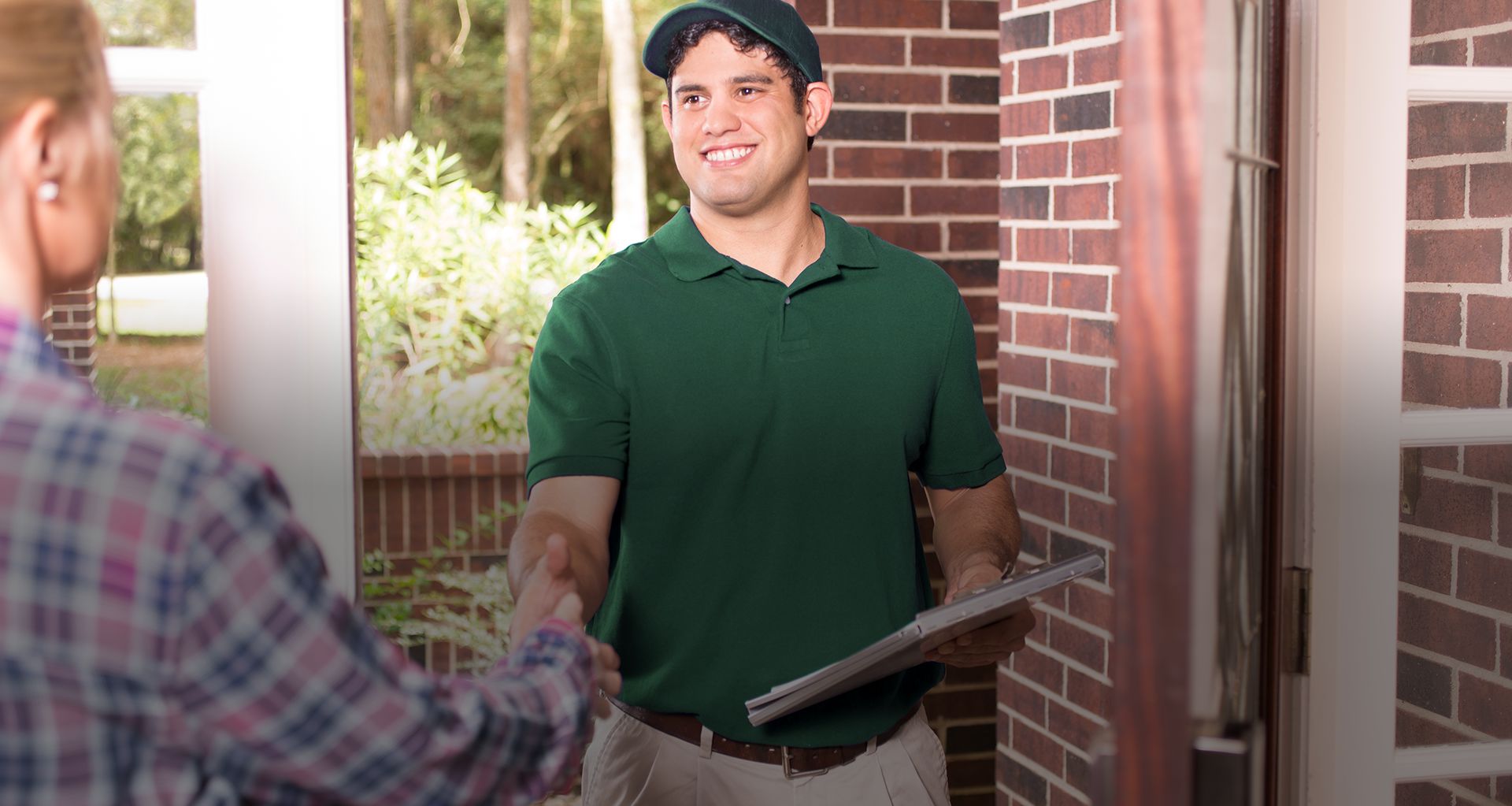 We Care About Our Customers See What We Have to Offer